Management
Sagayaraj A.

Chairman and Founder

CEO (US Operations)

He is an engineer from PSG college of Technology, Coimbatore, S.India, and with a Masters in Material Science, Clemson University, Clemson, S.C., USA.

In addition to several responsibilities, he actively heads the Research and Development, and Application Engineering Division.
ADVISORY BOARD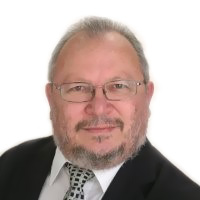 Mr. Ahmad Arafa is a multilingual, International Sales and Marketing Director with years of experience developed within the process engineering and water industries. He has the ability to "make things happen" and surmount obstacles in particularly difficult markets. This business development specialist has a first class track record of exceeding targets and securing profitable international contracts and orders in complex contractual and cultural environments. A solid engineering grounding combined with years of relevant commercial experience has resulted in the acquisition of a solid experience in business development in Europe, North Africa, the Middle East and further afield. He was the Sales & Marketing Director for over 5 years with Degremont Technologies USA (Triogen Ltd. UK), one of the world's leading Ozonator manufacturer in Europe and the U.S.
Specialties :
International sales & marketing
Drinking and waste water treatment
Swimming pool water treatment
Water disinfection using ozone
Working languages: English, Arabic, French, German & Spanish
He graduated with an B.Tech (Hons) degree, Chemical Engineering, from University of Bradford, UK
For more information : Profile.